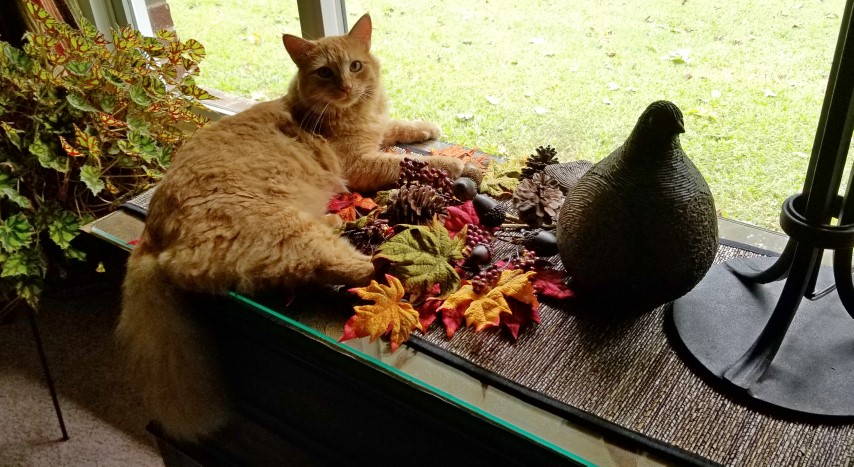 My husband has been on a mission to rescue kittens from a truck lot in Mount Holly, NC. He and some of the men at work have pooled their resources and have had about nine cats spayed or neutered. A fantastic volunteer named Ray, traps the cats, takes them to the vet has them fixed, monitors them for a few days and brings them back. Some of the kitties have found homes.
Please, allow me to introduce you to our formerly, feral, truck-lot rescue
Billy Buddy Underfoot.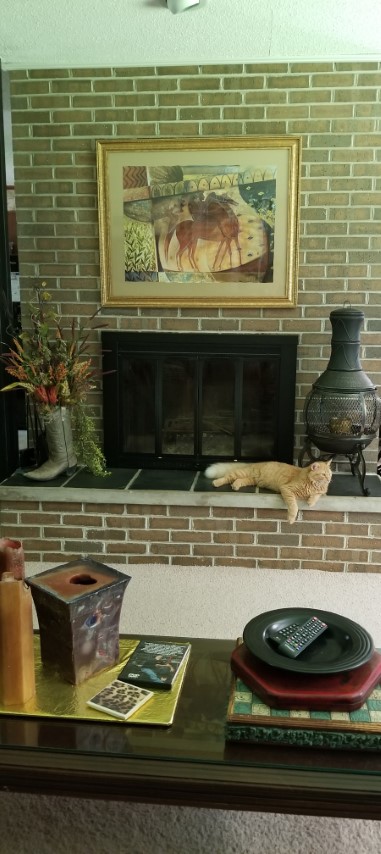 We call him Buddy for short, but we might call him sweet shadow kitty or cuddle buddy, because he's as cuddly as any cat you've ever seen. We know for certain he was feral, but it's hard to believe today. He's fit into our household quite nicely, although it took at least 12 weeks for our house cats to settle. We kept him separated from them for about 6 weeks then did site swapping, where he went upstairs and they came downstairs several times. We did test them together after he was here for a few days, but the death stare and the growling let us know tossing them in together was asking for a vet bill. We're OK now. It took some patience and it was certainly worth it.
Bo works in Mount Holly and in what became a workplace group effort several kitties have been placed and most of them have been caught and fixed. Here is a sweet, spayed, mama cat Swirley who needs and deserves a home. Evidently she was someone's abandoned pet. She found food in the waste bins at the shop and the men took pity on her and started feeding her. She blessed them with one litter, and then another. Several of the shop hands got it together and had her fixed. They would love for someone to take her into a loving home. She's still available, November 17, 2018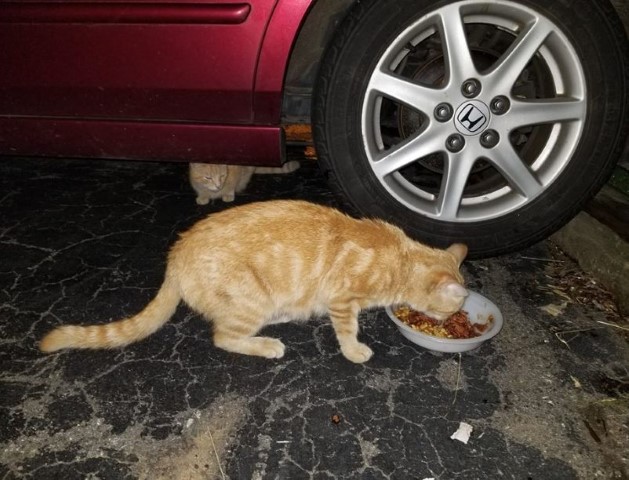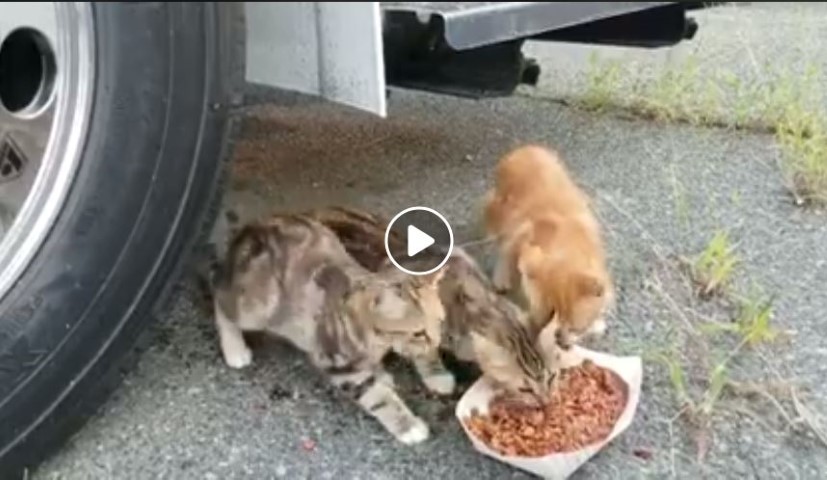 These are a few of Swirley's kittens we have been trying to place, a couple have gone to a good home.
Sorry, I can't permit comments, we get overloaded with Viagra links, and other less savory products. If you want a cat or kitten reach out to me through McCall's Real Estate. Thank you.