Fall Newsletter, 2017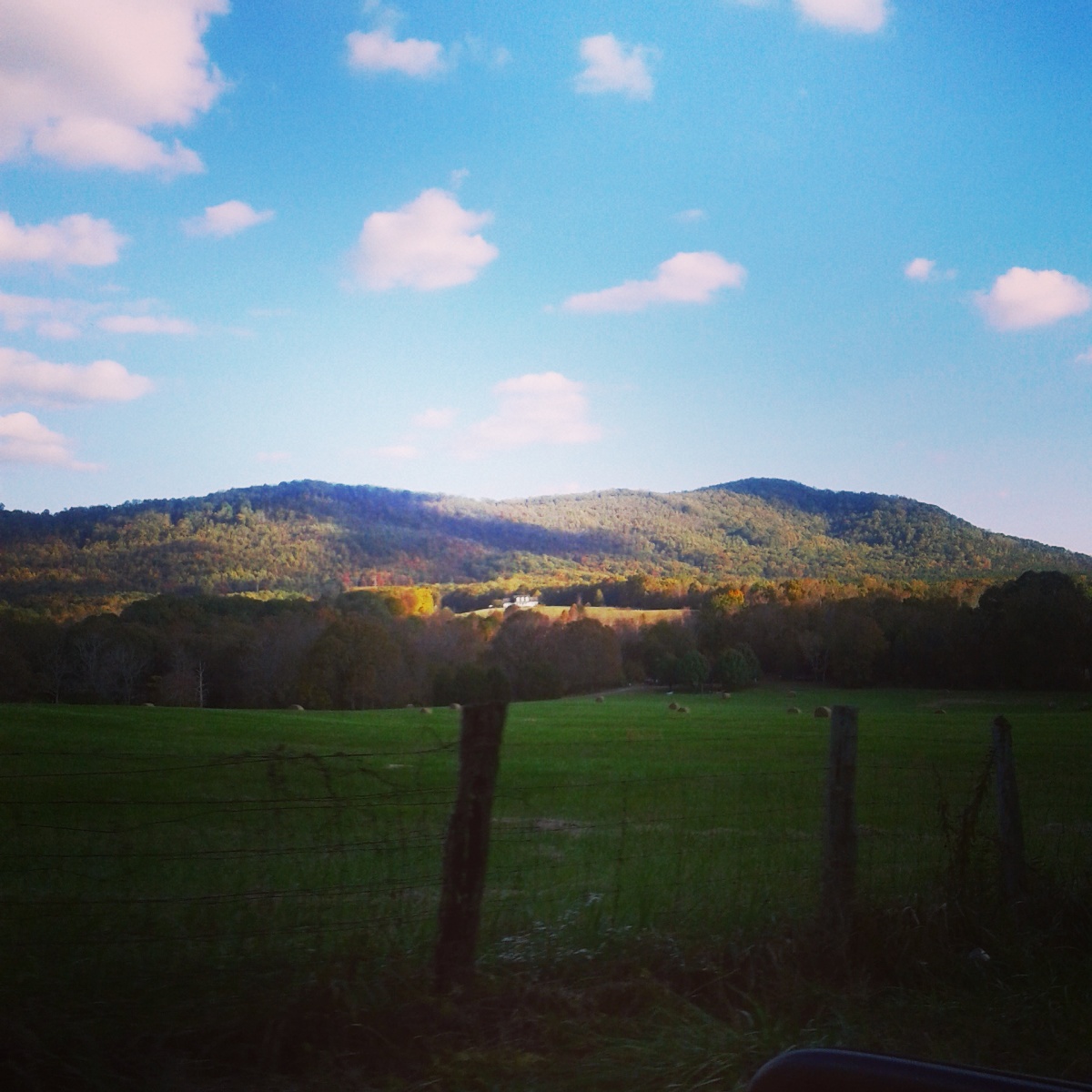 All was well until Irma hit Florida. It got so quiet around here, I picked up the phone to see if I had a dial tone. All righty then – usually that's when I pull out the stops and go to work on new business, but this time I didn't, this time I worked with my still-new computer and bought a new cell phone and got new service with Carolina West Wireless.
This has not gone well. If you live where I live, surrounded by trees, you don't have cell service. Yesterday, I called them. How do I forward my phone? Dial star 72 and when you hear the tone dial in the 10 digit number you want to forward to, hit send, and listen for the tone. Not. Nope, not so with the new great Samsung 8. There's not a send button. "I love calling tech support", said no one ever. And yet, I will. Please, continue to use my land line 828 245-9003 as primary.
Good News: We have five operating cell towers in the Golden Valley area. People who never had service can now get service, and Carolina West Wireless's internet router is out in South Mountain Peaks for testing. We will soon have fixed internet wireless from Carolina West. What a boon! Cell service and fixed wireless internet and it's affordable. Good news!
More Good News: Northgate Resorts has purchased the former Girl Scout Camp off Luckadoo Mountain Road and they are creating a premier camp here. Yogi Bear's Jellystone Camp Golden Valley is slated to open in the summer of 2018. They intend to make it one of the five top campgrounds in the USA! We are so stoked. Joe Lattimore with the Rutherford County Board of REALTORS® says that Golden Valley is on the verge of another wave of growth. We'd sure like to see that.
At present, it looks like the Camp will be self-contained, with 1,2 and 3-bedroom cabins, RV camping spots, primitive camping spots, hiking, swimming, a restaurant or two and more. This is from their Facebook Page: Yogi Bear's Jellystone Park Camp-Resort Golden Valley, NC
Tucked away at the base of the scenic Blue Ridge Mountains and conveniently located between Asheville and Charlotte, is Yogi Bear's Jellystone Park™ Golden Valley. Formally a girl scout camp, this picturesque 550+ acres is set to open to the public on June 22, 2018. Jellystone Park™ Golden Valley will feature accommodations including luxury cabins with all the comforts of home, RV sites, "glamping tents", and rustic tent sites. Campers can spend the day enjoying an unparalleled lineup of amenities including canoeing/kayaking, fishing, 3+ miles of hiking and mountain biking trails, tennis/basketball courts, volleyball, equestrian facilities and trails, Laser Tag, activity pool and interactive multi-level water play structure with slides, arts and crafts, jumping pillow, mini golf, playgrounds, arcade, and numerous planned activities and themed weeks.
The Tryon International Equestrian Center has garnered favor with the horse community and this year will host the World Cup. That's right WORLD. My husband has been looking askew at the $1,000-dollar tickets. We aren't used to seeing those sorts of prices around here. They say there will be lodging demands for 500,000 people. Five hundred thousand! There's a new hotel springing up behind Bojangles in Forest City and a whole lot of growth around Tryon.
What will this mean for us? Kevin Swerdlin, a Realtor with Pinnacle Sotheby's, who travels from FL to NC with the equestrian crowd and is licensed in both states, says that the horse people will stay within 15 minutes of the resort. There is lodging available at the resort and most will choose to stay there. Those who can't will stay nearby. He says Bostic is too far. That's been my experience, too. Bostic is too far to benefit from the equestrian community and the service people who will live here and work at the resort will stay as close to the center as they can, too. We will surely get some of the peripheral crowd, people who own horses who have come to the show, appreciate the area's beauty and want to move, perhaps to retire to NC. We can hope there will be a lot of them, but for the next couple of years I don't think it will make a significant difference.
New Business. Here's what you need to be doing. This winter, when the leaves are off the trees you need to clean up and clear out your lots. I've sold a couple of lots that were purchased for $102,000 for $27,500. Why? Those lots were bought years ago; no maintenance was done, and they have grown up. I was sent to take pictures of a lot with a great western view only to be faced with thick twenty-foot-tall trees. Folks, it's a lot less expensive to take those trees down when they're small, and this winter it will be even less expensive with the leaves down. If you have a view lot and you let the view grow up you're losing your value and if you get those young trees down now, it's going to save you in the long haul. A buyer is not going to push through the undergrowth to see your lot. If you aren't willing to clear it, you're going to sell it at a bargain price, if it sells at all.
I've got several new agents and agents from other areas listing property in our developments. For those of you who don't know NC has 100 Counties and nearly all of them have their own MLS. Many of the counties are merging with regional MLSs and I expect that trend will continue. If you're going to list your property I think it would be prudent to list it with an area agent and here's why – MLSs have established data feeds and the MLS data feeds out to national real estate syndicates and, to about 1400 plus sites according to the NC Association of Realtors®. (This does not include Zillow and Trulia, aka the Zillow Group.) The data feed also feeds all the members websites. Do you understand what that means? All the MLS data populates to the other MLS members websites. That means if you list with a Shelby, a Cleveland County agent, your listing will be on all the real estate firm's sites, in Shelby, and not on the local sites in Rutherford County. So, the local agents, like me, don't have your local listing on their local sites. Yes, you can list your property with an agent out of Charlotte, but the data feeds are going to go to MLS member's websites in Charlotte and not into the area where your property is.
Buyers call me with MLS numbers from three or four MLSs and I spend hours and hours running them down, and FSBOS? Zillow is letting sellers post directly to Zillow and what a nightmare that's creating. I don't really have time to fool with them, if a buyer calls me about a FSBO, I tell him/her to call the seller. When I call a seller on the behalf of a buyer, the seller tends to spend about an hour on the phone telling me why they're not working with an agent. They rarely have disclosures, they don't even know what disclosures are required and most don't have access to paperwork. I end up doing the work for both the buyer and the seller, which is touchy in NC with our agency arrangements. Remember, Working With Agents in NC If the seller won't pay a commission, the buyers sure don't want to pay commissions, so we end up having a whole lot of uncomfortable conversations for nothing. Until the rules change in NC regarding agency, I'm just not able to represent FSBOS buyers find on Zillow. (11-20-17, update, unless FSBOS make clear their willingness to work with buyer's agents. I've had a pleasant conversation with a seller today, so I will make exceptions).
Old Business: A drop in inventory precipitates an increase in prices, and we are seeing prices rise and not a lot of inventory is coming to the market. I've got a cabin scheduled to close and a couple that I don't think will make it until Christmas and I'm going to need some more listings. Do keep me in mind.

Photo Credit to Erin Bassinger, a friend, and brilliant Decal Designer, Mutt Creek Designs - https://www.facebook.com/MuttCreek/